Posted on Jun 5th, 2018
When the car is in wrecked condition, one of the first questions a seller has is whether they can sell the car for cash. Yes, they, or you, can! Let Cash 4 Cars Perth WA, Top Cash for Cars Company in Perth, tell you how.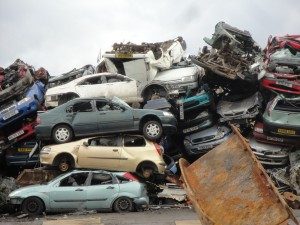 Selling Your Wrecked Car for Cash in Perth WA
Firstly, selling your car for cash, whatever its condition is not something that is not impossible these days. The mere reason is that there are car removals companies in Perth that purchase cars of all makes and conditions. So, why are these companies for car sellers? Not only because car owners don't have to go to the cost or time to get their cars sold, but, because they will pay top cash for cars of any condition, including wrecked condition cars and trucks. The process is one that is quick and simple and one that leaves a cash payment that is fair for the car into the hands of the seller. Let Cash 4 Cars Perth WA tell you the advantage you have with us when you Sell your Car or truck to us!
Selling Your Car or Truck to Car for Cash in Perth WA
Selling your car in Perth WA is simple with Cash 4 Cars Perth WA. Firstly, we are the car buyer that doesn't require that you do anything to your car or truck to make us want to buy it. Yes. We buy cars and trucks in "As Is" condition. There are no costs and little time involved in getting your car or truck sold. With us, you have a buyer that makes you the best offer we can make for your car, and we do it over the phone or online, for pure convenience. If you take us up on our offer, we then schedule a Free Car Removal Perth. Our removals are just as convenient as it takes little time for us to exchange the cash for the car and then we are on our way. We provide all paperwork for a legal sale. With us, you have a legitimate car buyer that is ready to purchase your car or truck of any make and condition today.
Get top cash for your unwanted car of any make and condition by calling Cash 4 Cars Perth WA at 0434 450 140