Posted on Jun 3rd, 2016
Cash 4 Cars WA now offers up to $9999 for your old, damaged or unused vehicles with free towing in Perth. This car removal service is well known for providing a great price for old cars. The people of Perth can have stress free car removal, efficient service and cash on the spot by using Cash 4 Cars WA.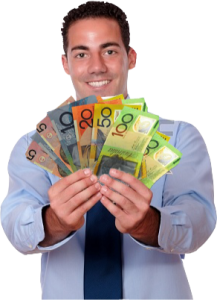 Cash 4 Cars WA is concerned about pollution and has put practices into place to ensure the disposal of vehicles doesn't come at a cost to the environment. They offer Car Removal and auto wrecking services so they value the parts and materials in your car. This allows them to give you the best possible price for your scrap car. By using Cash 4 Cars WA you are guaranteed the following:
Fast quotes in Perth – For an obligation free quote visit http://cash4cars-wa.com.au/contact-us/ and fill out the simple web form or contact them on 0402 126 513. Their quotes are quick so you can get the ball rolling immediately. Make sure you have a few details handy including the make, model and year of the vehicle as well as its current condition and odometer reading for an accurate estimate.
Free towing 24/7 – No matter what time of the day or night they can offer free car removal. If you are having it picked up from your home ensure it's in an easily accessible place.
Remove any vehicle – No matter what make, model or year the vehicle is or what condition it's in Cash 4 Cars WA can take it away for you.
Instant Cash on collection – As long as there are no surprises they will give you cash on the spot and tow your car away. It's easy cash that requires very little effort from you.
Car recycling – They have auto wrecking technicians that strip your vehicle and recycle working parts and have materials melted down. Any waste is disposed of in an environmentally friendly way.
To be prepared simply empty your vehicle of belongings and be ready to receive cash on the spot. They take care of all the hard work so you don't have to. It's the easiest money to make and you don't even have to leave the comfort of your own home.
For further information on Cash 4 Cars WA get in contact through the website, http://cash4cars-wa.com.au/ or give them a call on 0402 126 513.