When that vehicle sitting in your yard is no longer your wanted and desired treasure it once was, you still have an option. You can sell your unwanted car to Cash 4 Cars Perth WA. We buy unwanted cars anywhere in Perth WA. You don't have to go to the inconvenience of towing, we throw in free unwanted car removal. Our cash for cars Perth WA offers is good. See for yourself. Give us a call and we'll make you a cash offer.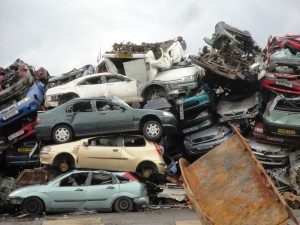 Call us at 0423 858 274
Unwanted Car Removal Perth WA
Undesirable, blackballed, unsought, unwished…you don't have to be a word hippo to understand what the word unwanted means. But, when it comes to your vehicle, it could mean different things, all depending on its condition. You might have an old vehicle that is no longer fit for the road, or maybe you are ready to upgrade your 4×4 warrior, or perhaps you just don't have time to sell your near mint condition vehicle. Whatever the reason for your "unwanted" car, Cash 4 Cars Perth WA will buy it. We buy luxury cars, wrecked cars, junk cars, accident cars, sports cars, damaged cars, etc. Any condition, any make and any model. The year doesn't even matter. We will buy your unwanted car for up to $9999.
And, did we say we don't just buy your car, but that we ALWAYS throw in an unwanted car removal Perth WA?
You don't have the concerns of how to remove your vehicle when you give us a call, you simply let us know you have a vehicle you no longer want. We service Perth wide with free car removals. Whether you live across town or just a few blocks away, we are the towing company that never charges you a dime. All our Car Removals are free. You simply let us know where you are at and we'll come to your location and remove the vehicle for free. Your unwanted car worries don't have to keep you concerned. We not only offer free unwanted car removals Perth WA, we pay you cash when we come to collect your vehicle.

How's It Work?
Our car buying process is a simple 1, 2, 3 processes. You own a vehicle you want to sell and we love to buy cars. Car buying and auto wreckings are our business and business we do well. We are considered the top car buyer in Perth. With that said, it works something like this:
Call us telling us the details about your unwanted car. Please be clear with your description as your description of your vehicle is how we will appraise the vehicle to make you a cash for unwanted cars quote.
Like our offer? Then, schedule a free unwanted car removal. We come to any neighborhood, business district, street or corner in Perth and will remove your vehicle at no cost. Vehicle owners can schedule a car removal for an entire fleet of vehicles and we'll be there.
If you do schedule a car removal we will need you to remove the plates to your vehicle before we get there (we can do it for you if you don't have the tools) and gather your title of ownership and photo ID.
That's it! When we arrive, we'll take about 10 minutes to schedule a quick inspection of the vehicle and then provide you with the paperwork to sign and put our cash for unwanted car offer in your hand. It is that simple when you sell your vehicle to Cash 4 Cars Perth WA.

Ready to get rid of that "unwanted" feeling about your vehicle?
Then, give Cash 4 Cars Perth WA a call and get a cash offer. We pay up to $9999 on all cars, trucks, vans, SUVs, 4x4s, utes, buses, Jeeps and bikes. We offer information about the other wreckers and car removal companies.l Wreckers Perth buys unwanted cars and sell commercial car parts.
Call us at 0423 858 274