Posted on Sep 20th, 2019
Although it's illegal to drive an unregistered/unlicensed car, there are exemptions. One such exemption is when driving a vehicle while using an Unlicensed Vehicle Permit (UVP) in Western Australia. If you own an unlicensed vehicle in WA that you want to get rid of or sell, your best bet is with authentic Car Removal companies like Cash For Cars Perth who will not only pay you Top Dollar but also collect your vehicle free of charge.
What Is an Unlicensed Vehicle Permit?
A Temporary Movement Permit is a Motor Injury Insurance Policy that is issued to allow an unlicensed vehicle to be driven or transported on roads under certain circumstances. It is like a Temporary Movement Permit (TMP), but the difference is that a TMP only lasts 48 hours, whereas an Unlicensed Vehicle Permit can last longer. A UVP is valid for a period between 60 hours and 12 months, depending on the intended use of the vehicle in that time.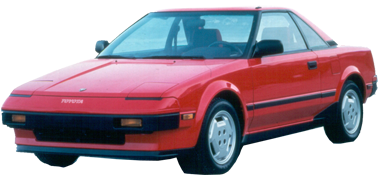 What Can an Unlicensed Vehicle Permit Be Issued For?
A UVP can be issued for various reasons and circumstances including:
A vehicle that will be entered in a rally
Rally support vehicles
A Vehicle that is overweight on axles and isn't eligible to be licensed as Class C
A vehicle that is designed particularly for recreational or sporting related purposes
A vehicle that doesn't comply with the requirements of standard vehicle licensing
A motorcycle that will be entered in an enduro event
Large vehicles or equipment that is over-dimensional and used in industrial, mining or agricultural industries and isn't eligible to be registered as Class B.
Conditions of Obtaining an Unlicensed Vehicle Permit
Vehicle operators must comply with all terms and agreements when using an Unlicensed Vehicle Permit. This means that the vehicle should not carry additional loads that do not belong to the owner of the vehicle as well as items for sale or disposal. Goods that can be carried include boats on trailers as well as goods carried in display vehicles and caravans.
Applying for an Unlicensed Vehicle Permit in WA
In Western Australia, you can lodge your application for an Unlicensed Vehicle Permit at the Department of Transport, Vehicle Safety, and Standards. You can do it online by visiting their website.
Do You Want to Sell Your Unlicensed Car? Cash for Cars WA Pay Instant Cash for Unlicensed Cars
Whether your vehicle is unlicensed, damaged or no longer roadworthy, you can count on Perth's Car Removal leaders Cash for Cars WA to pay up to $10,000 for it while providing a Free Car Removals Perth service. We take the stress and hassle out of selling your unlicensed car and have everything completed in about half an hour.
Contact Cash for Cars WA today at 0423 858 274 / 08 9279 8550