Posted on Jun 23rd, 2016
When you want fast cash for your car in Perth the most efficient option is to get a car removal company involved. This is the fastest way to get cash for your car in Perth. Cash 4 Cars Perth WA will get to you straightaway to get it sorted. Here's how to sell your car for cash in Perth.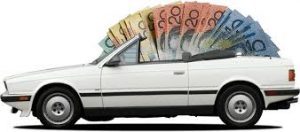 Keep it Local
If you head online you'll find a number of Cash For Cars deals around Perth. Check they are legitimate by finding out if they hold the right license and insurance to proceed with the work. Look for a local address and phone number when researching companies in your area. Personal recommendations and online reviews can assist you with your search. A quick quote can usually be obtained over the phone or through an online web form.
Accept a Fair Price for Your Vehicle
It's really easy to ring around and get several quotes to compare. Cash 4 Cars Perth WA offer up to $10,000 so you know you're getting a great deal. When you accept the quote they can get the ball rolling and turn up on your doorstep with cash and the tow truck. They often work around the clock to get to you at a time that suits. When considering the quote make sure you believe it's reasonable. What condition your car is in will have a bearing on how much they can offer you. They will also consider its size and weight along with the recyclable value of the materials and parts.
Have Your Paperwork Organised
When you make contact with a car removal company you need to be prepared as the process is so quick. If there is any paperwork required, make sure you have this handy. Most companies will request the Title of Ownership; ensure you discuss your options if you do not have this. Some may be able to accept the vehicle's registration or a scrap certificate to proceed with the work. Have your paperwork to hand and advise the assessor what you have available so as not to delay the process.
Instant Cash
It really is the quickest way to get cash in Perth. From start to finish could be a matter of hours. If you decide to use Cash 4 Cars Perth WA you will experience friendly and efficient service. An evaluation will be made either over the phone or via the internet. If you're happy with the quote they'll bring the documents to you to sign. Immediately following these formalities you will be issued cash on the spot. Then they will get to work hauling away your vehicle.
If you're looking at selling your car for cash in Perth locate a trustworthy car disposal service. Get the ball rolling by accepting their reasonable offer and having your paperwork handy. For instant cash use Cash 4 Cars Perth WA with the added bonus of friendly and reliable service.